By Deborah Jeanne Sergeant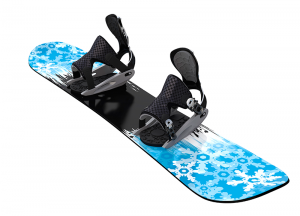 People of all ages can learn to snowboard. Numerous snowboarding schools throughout Upstate New York offer instruction to learn the right techniques for minimizing the risk of falls and injury and enjoying the sport better.
Private or Group?
Private lessons cost around $40 for two hours. Group lessons cost nearly twice as much at most schools, $40 for only an hour. But for beginners with no snowboarding knowledge, it may be more helpful to sign up for private lessons at first. Eventually, the camaraderie and savings of group lessons may make them more attractive.
Unsure?
If you're not sure if your child will be interested in snowboarding, don't purchase numerous lessons in advance. Ask about a trial lesson or if lessons may be purchased individually. Most snowboarding venues rent equipment. Or, you can purchase used equipment to save some money.
Plan for fun.
Dress in layers, starting with a moisture-wicking base such as silk or a performance fabric, but not cotton, which traps perspiration. Add two or three more warm layers such as wool, and top it off with ski pants and a jacket that's insulated. Wear a hat that covers your ears, and insulated gloves. Don't forget sunscreen for any exposed skin, since sunlight reflecting off snow, especially at higher elevation, can damage skin. Wear large, polarized sunglasses to protect your eyes and lip balm to avoid windburn.
Practice makes perfect.
Between lessons, practice. Stick around and work on what you've learned during that day's lesson. Come back and snowboard on a trail at the right level for what you've learned. By practicing between lessons, you will progress better during lessons.
Where to start.
If you'd like to learn, you have a useful resource to find the right school for you: I Ski NY (www.iskiny.com/ski-deals/learn-ski-snowboard) may help. The site sorts snowboarding schools by region, Adirondacks, Catskills, Central New York, Western New York and Hudson Valley and links to the schools.