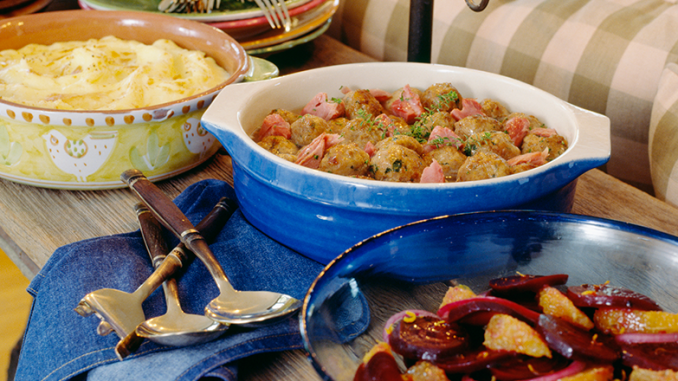 When weather takes turn for worse, it's time to be productive
By Melissa Stefanec
Us Upstate New Yorkers are a hardy bunch. We know what we signed up for when we decided to live in this area — bitter cold and substantial snowfall for a good chunk of each year.
A lot of us take pride in being able to brave the harsh elements of winter. At a minimum, we know how to thrive despite them. But, let's face it — even the most seasoned winter warriors reach a point when the cold and snow are just too much. At some point during the winter, some of us look outside and don't know where we will find the energy to get anything done. Most of us battle a very real urge to hibernate at some point during the winter.
Here are some ideas of things to do instead of going into hibernation mode. Sure, napping and movie watching are nice on certain winter days, but having them become the norm doesn't do one's body or mind any favors.
A project a weekend — You know that nagging list of stuff you didn't have time to get to this summer because you were too busy having fun? It's time to tackle it. Aim for one small project a weekend and make that project happen. Accomplishing things does wonders for motivation, and motivation begets motivation.
Remember books? — They are those things with pages. They are great fun. If you have to zone out and hunker down in the cold weather, skip the Netflix binge and find a few great books to immerse yourself in. It beats reading two paragraphs of every article on your social media feeds.
Monthly potluck — If you are the sort of person who has trouble finding motivation, make plans you have to keep. Set up a group with a few friends and family members and rotate a potluck dinner at each of your homes. Good conversation and company has a way of taking the edge off minus-degree temperatures.
Crafts or adult coloring books — No matter what your gender, there is a craft that has your name all over it. Maybe it's collaging, paper crafting, candle making, jewelry making, felting, or birdfeeder making. There is also a host of adult coloring books that come in the form of greeting cards, postcards, calendars, and the like. Coloring and crafting are adult forms of playing, and playing is just the thing to chase the winter blues away.
Work out inside, outside
Get moving indoors — Maybe winter sports aren't your thing. That's OK. You can be very active in a surprisingly small amount of space. If you search for home workouts online, there are an array of core strengthening, aerobic, toning, and meditation workouts to be found. Identify something you want to improve on physically, do some research and get yourself in shape for spring.
Get moving outside — You know how fresh spring air does wonders for your spirits? Freezing cold air has a very similar effect. Getting fresh air in the winter is rejuvenating. You just have to make sure you have the proper gear. Dress in layers and stay dry and you will be amazed at how a simple walk, round of snow shoveling, a light jog or a nature hike will reshape your mind and body.
Organize — Most of us find it hard to find time to organize. So, when winter has you snowed in, tackle one of your long-standing organization projects. Tackle the three months' worth of papers on the counter. Make the junk drawer the answer to your problems instead of another problem. Go through your closet and get rid of all of the clothes you did not wear this summer. Go through your tote bins. Then, when spring comes, you will not be spring-cleaning.
Cook like it's summer — In some ways, weather is a frame of mind. One way to beat the winter doldrums is to put your mind in summer mode. Barbecue some food in the snow. Grill some meat on the stovetop. Make potato, macaroni, and pasta salads. Splurge on some berries and angel food cake. Eat like it's the dog days of summer instead of the dead of winter.
Phone a friend — When leaving the house becomes a little more challenging because of frigid temperatures, ice and snow, you can start feeling a little isolated. If the weather is just too awful to leave the house, phone a friend and have a long-distance cup of tea or glass of wine. Laughter is the best medicine for the winter blues.
Volunteer — Giving back to the community you live in is a great way to spread cheer. If you don't want to leave the house and go to events or meetings, contact a charitable organization and see what you can do remotely. Maybe you can assemble items or mailings. Maybe you can do computer work or social networking. This may not get you out of the house physically, but it will get your mind out of the icy world beyond your windows.