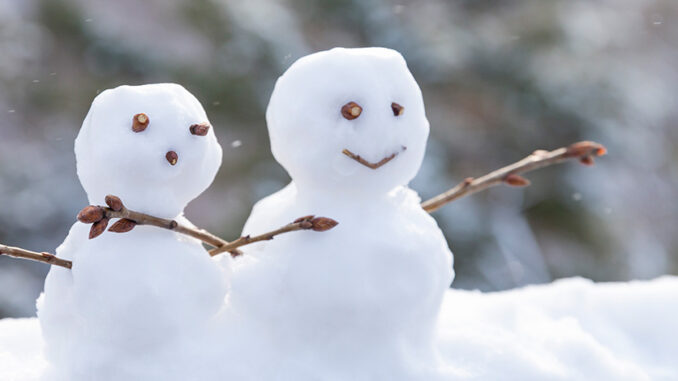 By Ken Sturtz
Building the perfect snowman starts with having the correct snow.
All snow is not created equal and what kind of snow you want depends on the activity, says Jim Steenburgh, professor of atmospheric sciences at the University of Utah and an expert on snow.
Skiers, for example, typically prefer drier snow with a lower density and water content.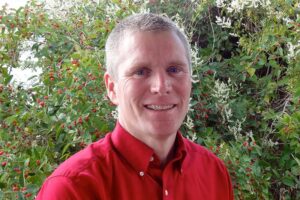 When building a snowman, drier powdery snow tends not to stick together well. When it's especially cold there's less moisture in the snow, so that's something to avoid. Instead you want a wet snow that has a bit of liquid water in it so it bonds together and packs well.
"The best storms for snowmen are storms that are at or maybe just above freezing," Steenburgh says.
Once you know you've got good snow to work with, pick a flat spot to build on so your snowman doesn't roll away during construction. It's also a good idea to pick a shady spot so your snowman can have a long life.
When you start rolling the snow, shoot for a ratio of 3-2-1. If the head is 1 foot, then the middle should be 2 feet and the base 3 feet. That gives the snowman the right look and prevents it from toppling over. It also helps to pack snow around the base so nothing shifts.
Just as important as the right snow and the proper technique is creativity. Rather than going with the standard snowman, consider something unique.
That strategy worked for Lisa Fontana's stepchildren, Aiden and Brandy Toen. They were one of the winners of a citywide snowman-building contest last year in Oswego.
The snow was fluffy, not the kind of good packing snow you ideally want, Fontana says. But the kids brainstormed ideas until they landed on a clever one: create a group of snowmen musicians.
Fontana says both children are in the band at school and she and her husband play instruments.
Once they built a group of standard snowmen and added the arms and faces, the kids gathered up several music stands and instruments. Two snowmen got trumpets, one a set of bells and another a set of bongos. When they finished they added a sign: Lake Effect Snow Band.