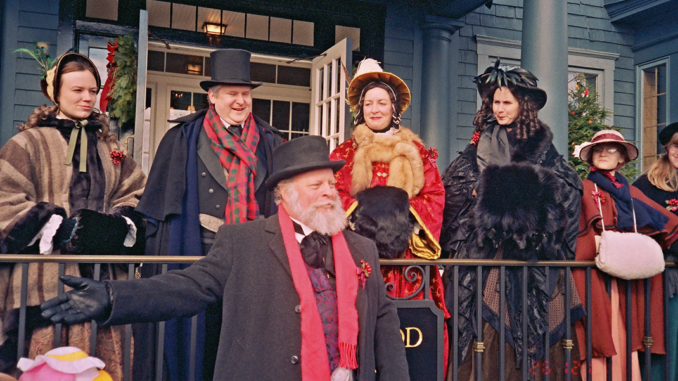 By Deborah Jeanne Sergeant
With the change of seasons comes a change in activities to enjoy with friends and family. Try these "best bets" for a winter of fun.
View a holiday light show
Whether it is Liverpool's Lights on the Lake, Fairgrounds Festival of Lights in Hamburg or a well-lit neighbor rivaling the decorated home of Clark W. Griswold from National Lampoon's "Christmas Vacation," lights make the season festive and bright.
Attend a Traditional Holiday Event
Regardless of what you celebrate, a traditional holiday event feels warm and nostalgic. Most houses of worship host faith-based celebrations and municipalities — like Skaneateles — host communitywide events like Dickens Christmas. Check what your local college, theater or other performing arts venue has planned. Many museums and historic points of interest such as the Everson Museum of Art in Syracuse, Genesee Country Village and Museum in Mumford and George Eastman House in Rochester, host special events and erect holiday displays. Or perhaps you can explore a tradition outside of your own to better appreciate another culture. Check the Winter Guide calendar for events to enjoy.
Try a New Winter Sport
In this issue, learn about the Native American game of snow snake and snowkiting, which combines snowboarding with parasailing. Or try another little-known activity, such as curling. Trying a new recreational activity can help you shake off winter doldrums and get your blood flowing. Or revisit an activity you enjoyed as a child or teen. Many venues and outfitters rent equipment if you do not want to invest in gear.
Attend a Winter Festival or Expo
Centering on winter activities, warm foods and community, winter festivals provide a good reason to socialize instead of holing up at home. Syracuse Winterfest, Snodeo in Old Forge, New York Farm Show in Syracuse, Saranac Lake Winter Carnival, and Winter Fair in Syracuse are a few examples. The events calendar provides numerous more.
Take a Winter Vacation
New York offers plenty of terrific resorts and lodgings to enjoy the season, whether you want to indulge in a romantic, pampering getaway, an adventuresome ski trip or anything in between.
Explore Maple Sugaring
Did you know New York ranks second in the nation for maple syrup production behind Vermont? Maple sugaring is a big part of New York's rural heritage. Visit sugarhouses to see how farmers make the sticky stuff, sample products and snap up sweet gifts for family and friends—and maybe something special for yourself. Typically, farms host Maple Weekends the last two weekends of March and include attractions such as pancake breakfasts, children's activities and educational exhibits and demonstrations. Some sugar houses offer a gift shop open year-round. Visit https://nysmaple.com to find participating sugarhouses.